Joining the SD TORNADO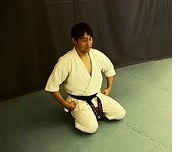 We welcome your dojo/karate group to join SD TORNADO. Those wishing to apply for affiliate membership are required to make a contract with headquarters of SD TORNADO.
Please contact us for more information.

On accepting your dojo/karate group as a branch(affiliate member),we will provide you:
- A branch certificate;the legitimate proof of right to operate a SD TORNADO karate dojo together with the contract. - A direct contact with headquarters any time. - Technical information on how to practise our Karate Self Defense System. - Support, information and advice to operate a dojo. - Access to training at headquarters for you and your students. - Access to participating international events of SD TORNADO. - Right to use the name and logo of SD TORNADO. - Right to issue promotion certificates in the name of headquarters of SD TORNADO. If you are interested in joining our membership, please feel free to contact to: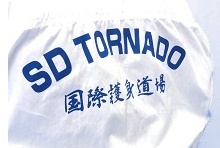 Representative, Nobuhiro Teruo 5487-8 Higasikiwa Ube, Yamaguchi JAPAN Fax : 0836-39-3627 e-mail : info@sdtornado.net
ABOUT

INTERNATIONAL SELF DEFENSE DOJO
SD TORNADO
Developed from various martial arts. Self defense system for everyone.
SD TORNADO in the World
Lithuania
Latvia
Russia
Australia
Algeria
India
Sri Lanka
Morocco
Singapore
U.S.A.
Iran


Location
5487-8 Higashikiwa
Ube, Yamaguchi, 7550241, Japan
(On the side of Route 190 and opposite to Higashikiwa Junior High School. Behind the Higashikiwa Junior High School bus stop.)

*15 minutes drive from Yamaguchi Ube airport.
*20 minutes drive from JR Shin-yamaguchi station.
*12 minutes on foot from JR Maruo station.
SD TORNADO Official Japanese Website