Karate Self Defense Branches
You can see video of our karate self defense class
Latvia
【Riga】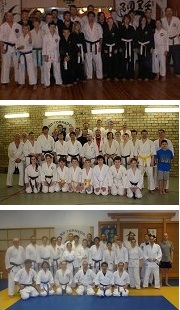 Shihan Igor Kalsin (6th dan)
Shihan Alexander Kholodnov
 (5th dan)
Sensei Igor Shevelev
 (4th dan)
Sensei Olegs Regzdins
 (3rd dan)
Sensei Kriket Vladislav
 (2nd dan)
Lithuania
【Kaunas】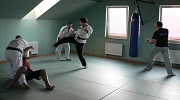 Sensei Andrius Staniulis
  (2nd dan)
Morocco
【Oujda】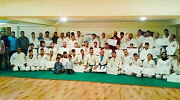 Sensei Chouai Mohammed
 (2nd dan)
Algeria
【Tlemcen】

Sensei
 Dazi Zahir
Iran
【Izeh】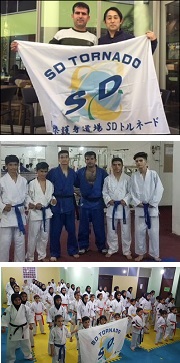 Sensei Piroz Mousaviyan Salehi
India
【Mumbai】
【Thane】
Sensei Amol Ashok Sable
  (1nd dan)
【Banda,SHiroda,etc.】
Sensei Kiran Hanumant Desai
Sri Lanka
【Rukmale】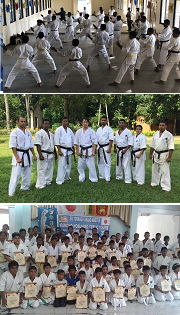 Sensei TN Upananda (3rd dan)
【Kandy】
Sensei Anura K.Mantilaka

【Gampaha】
Sensei Anuradha Wijesinght

Singapore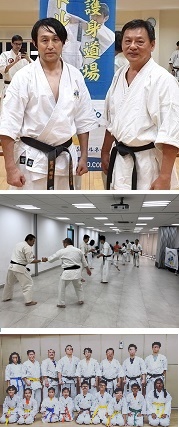 【Senjie】
 Senjie Cashew C.C.
 Monday 7-9pm

【Hillview】
 Hillview Community Club
 Friday 7:30-9:30pm

【Nangyang】
 Nangyang C.C.
 Saturday 4-5:30pm

Shihan Shi Zhen Guang
(5th dan)
Sensei chin shoao yong
(3h dan)
Sensei See ming jin
(3th dan)
USA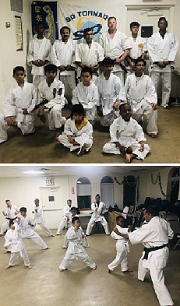 【New York】
 Jamaica
 87 - 87 Francislewis Blvd, Queens Village, N.Y


Sensei TP Nissanka (2nd dan)
Japan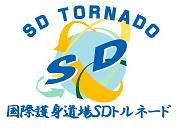 Headquarters:
5487-8 Higashikiwa
Ube, Yamaguchi, 7550241, Japan

Representative: Nobuhiro Teruo
Chitose branch, Hokkaido
Akasaka branch, Tokyo
Shinjyuku branch, Tokyo
Higashihiroshima branch, Hiroshima
Hofu branch, Yamaguchi
Yamaguchi branch, Yamaguchi
Ogoori branch, Yamaguchi
Kannonji branch, Kagawa
Aira branch, Kagoshima
Kirishima branch, Kagoshima
Promotion System
In our classes, you can learn effective self defense system included right "ma-ai" (distance between you and your opponent) for actual fighting, balancing to maintain body positioning and balance of power between you and your opponent, which you cannnot acquire just by practicing "kata" (patterns of movements) and "sundome" (non-contact karate), through light-contact sparring.
Our classes also incorporate training of grabbing, throwing and face strike that many full-contact karate do not allow, and this makes these karate style far from actual fighting. Since training is a light-contact style, beginners, at any age, can comfortably undertake our training and continue for a long time.

We have promotion system and conduct periodical grading tests aims at improving student's skill level.
| | |
| --- | --- |
| Karate Self Defense | Grade |
| Black Belt | 1st dan(Shodan) / 2nd dan(Nidan) |
| Brown Belt | 2nd kyu / 1st kyu |
| Green Belt | 4th kyu / 3rd kyu |
| Yellow Belt | 6th kyu / 5th kyu |
| Blue Belt | 8th kyu / 7th kyu |
| Orange Belt | 9th kyu |
| White Belt | 10th kyu |